Residents as Teachers (RaT) provides residency programs with a curriculum, facilitation materials, and other supports to teach residents to be effective teachers.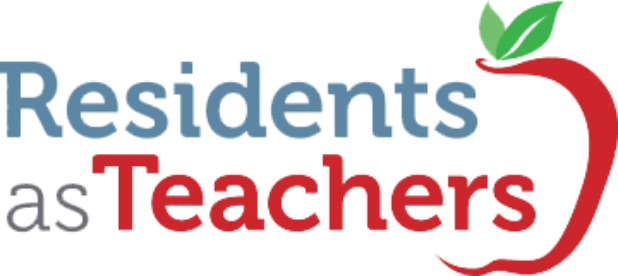 Who is the program for?
RaT is a compilation of resources and supports for residency programs and faculty to use in teaching residents to be effective teachers. 
What is the goal of the program?
The goal of RaT is to support residency programs to implement a curriculum to equip residents with the basic knowledge and skills to teach effectively. 
What is the structure of the program?
RaT comprises two components: 
RaT Fundamentals: Modules 1&2
RaT Fundamentals is a mandatory 2-module course that is an interactive combination of video, reflective questions, knowledge checks and downloadable tools to help new residents develop their teaching skills. This course provides a foundation for residents to build upon through their teaching journeys.
RaT Fundamentals is mandatory for all incoming residents to UBC.
Module Part 1: Residents to complete 

July 1-Aug 15

 

Module Part 2: Residents to complete 

Nov 1-Dec 15

 
For more information, go to RaT Fundamentals 
RaT Certificate Program
After completing RaT Fundamentals, residents are encouraged to take the RaT Certificate Program which explores additional teaching topics. The topics below are facilitated over Zoom by the Office of Faculty Development. They may also be offered within individual programs, using standard frameworks or teaching materials provided by the Office of Faculty Development. 
Residents who complete 4 topics during their residency in addition to the mandatory RaT Fundamentals online modules receive a completion certificate. 
For more information, go to RaT Certificate Program 
What supports will the Residency Program receive?
Residency programs will have access to PowerPoints and facilitator guides to deliver each topic. They will also be able to consult with faculty development experts to plan their session or program.
The Office of Faculty Development periodically offers workshops on the topics for all residents (as needed).
What are the requirements of completion of the program by residents?
Residents must complete RaT Fundamentals (modules 1 & 2) during their first 6 months at UBC. They can complete the RaT Certificate Program during the course of their residency.