Details and registration information on upcoming Faculty Development events
2023 Annual Medical Education Day & 17th Dr. William Webber Lecture
Theme: Teaching and Assessing Learners with Disabilities
Webber Lecture by Dr. Lisa Meeks, University of Michigan Medical School
Date: Friday March 3, 2023
Time: 9:00am – 2:30pm (Registration and Breakfast at 8:15am)
Venue: University Golf Club, 5185 University Blvd, Vancouver, BC V6T 1X5
Attendees: Faculty in the Faculty of Medicine at UBC with content specific to medical education
Biography: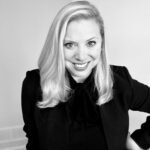 Lisa M. Meeks, PhD is the lead investigator of the Meeks Research Group and Executive Director of the DocsWithDisabilities Initiative. She holds appointments in Learning Health Sciences and Family Medicine at the University of Michigan Medical School. Dr. Meeks served as the co-PI and lead author of the AAMC Special Report on Learners and Physicians with Disabilities, and currently serves as Disability Lead for the ACGME Equity Matters Initiative. Her work has been featured on NPR, CNBC, and in the Washington post and TIME magazine, and her research is featured in leading medical journals. 
Please join us to learn about: 
Ableism and how it manifests in health professions education  

Human rights legislation and accommodations  

Supporting learners with disabilities and other learning needs 
Faculty Development is committed to and strives to create a respectful and inclusive environment. We will have masks available and continue to review guidelines and policies. The event venue is wheelchair accessible and accessible parking is available. 
Residents are invited to attend the 
RaT topics
 virtually throughout the year. All residents are welcome to attend.
Topic: Patient Education
Date: Monday September 26, 2022
Time: 9:00-10:30 am
Topic: Designing Presentations for Learning
Date: Tuesday October 25, 2022
Time: 1:00-2:30 pm
Topic: Teaching Clinical Reasoning
Date: Wednesday November 30, 2022
Time: 9:00-10:30 am
Topic: Supporting the Learner in Difficulty
Date: Thursday January 26, 2023
Time: 1:00-2:30 pm
Topic: Equity Diversity and Inclusion (title TBA)
Date: Tuesday March 28, 2023
Time: 9:00-10:30 am
Topic: Teaching procedural skills
Date: Thursday April 27, 2023
Time: 2:00-3:30pm
CAME Webinars
The CAME webinar series is designed to bring practical, evidence- and experience based advice to Canadian health educators. The webinars offer an exciting opportunity to engage online with an expert and with colleagues in a live discussion on a key topic in medical education. In order to register, you need to be affiliated with UBC.
Upcoming Webinar Topics and Registration: 
Title: Digital Content Creation in Medical Education
Date: Thursday January 26, 2023
Presenter: Dr. Roshan Abraham, University of Alberta
Time: 12:00-1:00 pm
Title: The Hidden Curriculum: When it is good it is very very good and when it is
bad it is horrid. A look at the Hidden Curriculum between different areas within
medicine.
Date: Tuesday February 7, 2023
Presenter: Dr. Karen Schultz, Queens University
Time: 12:00-1:00 pm
Title: Educating future physicians in the COVID era: A scoping review of effective,
inclusive, and resilient online medical education
Date: Tuesday February 21, 2023
Presenter: Dr. Anna MacLeod, Dalhousie University
Time: 12:00-1:00 pm
Click here for more information!
Title: Environmentally conscious and sustainable healthcare – moving it forward?
Date: Wednesday March 8, 2023
Presenters: Dr. Clark Svrcek and Dr. Sonja Wicklum, University of Calgary
Time: 12:00-1:00 pm
Title: Focusing on goal co-construction in feedback and coaching
Date: Tuesday April 25, 2023
Presenter: Dr. Laura Farrell, University of British Columbia
Time: 12:00-1:00 pm
Title: Trauma-informed Approaches
Date: Tuesday May 16, 2023
Presenters: Dr. Shari Thompson-Ricci and Dr. Allison Crawford, University of Toronto
Time: 12:00-1:00 pm
Title: The success of my deficiencies: The impact of failures on ourselves
Date: Tuesday June 20, 2023
Presenter: Dr. Lara Varpio, Perelman School of Medicine at the University of Pennsylvania
Time: 12:00-1:00 pm